Why MAacademy?

Spectacular Results

Materialized Resources

Excellent Faculty

Better Analytics
About Us
Manappuram Academy Of Entrance Coaching
Manappuram Academy for Entrance Coaching is an initiative of Manappuram Foundation (a CSR body of Manappuram Finance Ltd.). The Academy offers coaching for NEET, AIIMS, JIPMER, IIT, NIT, IIIT, etc. to students who are aspiring to enter into various professional courses in Medical and Engineering colleges and various other institutes of repute offering degrees in pure and applied sciences, viz. IISc., IISER, NISER, etc.
The academy was started to make available quality entrance coaching to aspiring students at a reasonable cost and at a concessional cost to students from Below Poverty Line (BPL).
The success of MAacademy will inspire the student community as a whole to pursue these prestigious professions and herald a positive change in the local community. Currently, we have Two centres: Valapad and Palakad, and in the future, we would consider acquiring centres in other places.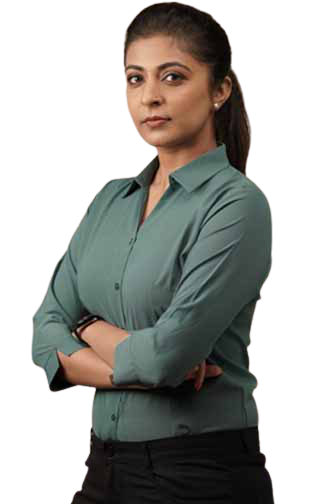 In Manappuram Academy, the academic atmosphere provided here is very good and helpful. The study packages were really comprehensive and covered the syllabus quite extensively.The constant motivation and guidance by the teachers helped me to face the exam confidently.
Sreekripa K.S
Plus Two Student

The class was good and interesting. Faculties were covered the entire syllabus. Discussion classes were useful to me. I am really satisfied with the infrastructure and other facilities which are provided by Manappuram. The faculty and staff towards the students are very encouraging.
Thanks a lot.
Vishal Vidyanand
Plus Two Student

Manappuram Academy houses a very calm environment and supportive faculty and staff. All portions were covered systematically along with setting aside plenty of time for revision. The library contains guides from multiple authors which are also in good condition. Overall, the schemes and time tables followed here were very helpful.
Misriya K.A
Plus Two student

The facilities of Manappuram Academy are very friendly. The teachers are very dedicated and sincere in their area of expertise. It is a comfortable atmosphere to study. Well prepared study materials and mock tests are also provided to improve students' academic skills. The rank list being published on time, shows the efficiency of the staff.
Avinash K.B
Plus Two Student
Our Campuses And Satellite Centres
Thriprayar
2nd Floor, Supreme Arcade
Opposite Thriprayar Bus Stand, Thrissur
Kerala 680566
+91 93 8702 8177, +91 93 8800 5073
mcvpd@manappuramfoundation.org
Palakkad
Viva City, DPO Road
Near KSRTC, Yakkara, Palakkad
Kerala 678014
  0491 2535245, +91 93 8877 7897
mcpkd@manappuramfoundation.org